08 Aug

New Resource-Saving Cadira® Modules Now Available!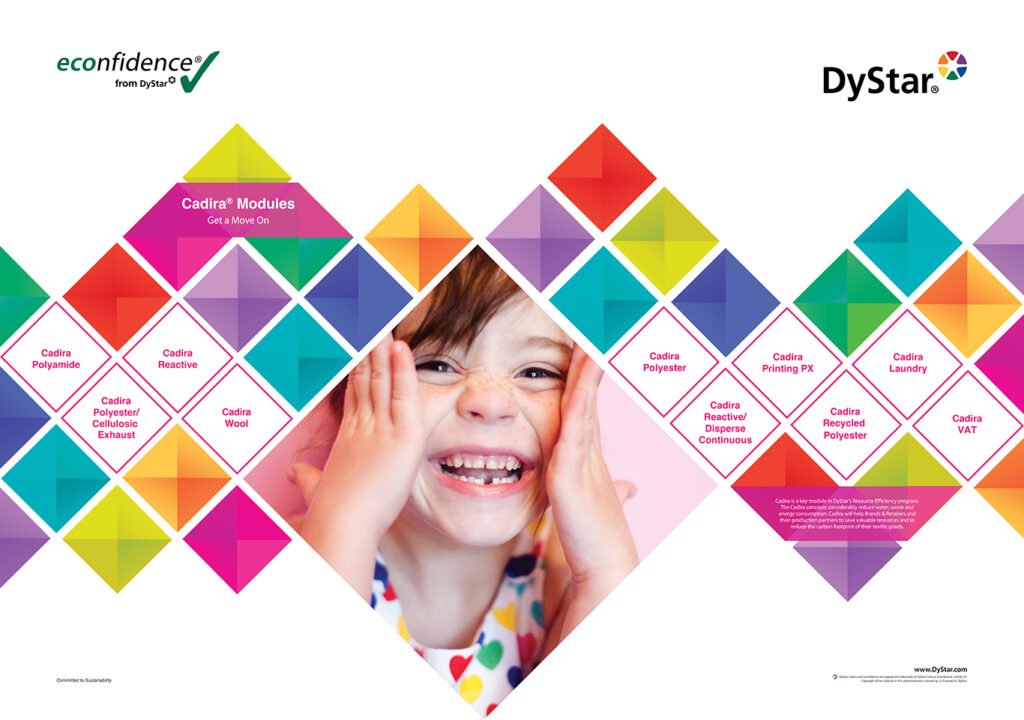 Looking to reduce water, waste and energy consumption in your production? Look no further. DyStar's signature Cadira® concept is here to help you achieve cost-savings and do good for the environment. We currently offer 10 Cadira modules.
Dianix® Black XF3 300% can be used in all relevant Cadira® polyester modules, for exhaust dyeing application or continuous dyeing application. Dianix® Black XF3 300% represents an innovative new generation of high wet-fastness dye chemistry which meets the most demanding retailer and brand's specifications.
Want to know more? Get in touch with your local sales representative or check our eliot® tool.