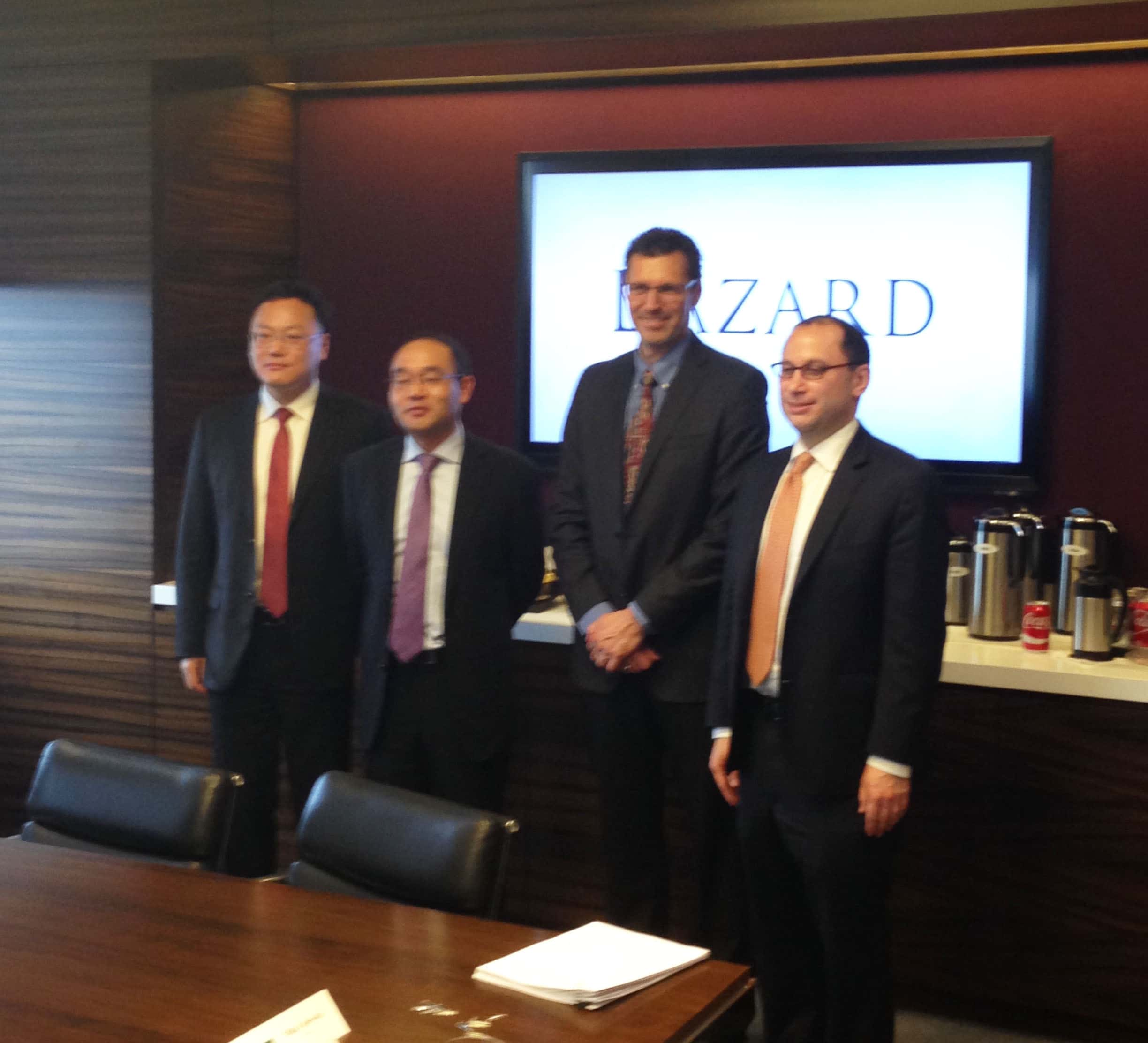 06 May

DyStar® to acquire specialty chemical businesses from Emerald Performance Materials

Singapore – May 07, 2016 – DyStar LP, the US subsidiary of DyStar Global Holdings (Singapore) Pte. Ltd, the market leader in textile industry, today announced that it has entered into an agreement to acquire five (5) specialty chemical units (the Specialties, Polymer Additives, and Nitriles business groups) of Emerald Performance Materials LLC, a US company and leading manufacturer and marketer of specialty chemicals for consumer and industrial markets that is majority owned by affiliates of American Securities LLC.

In a separate transaction, DyStar LP will sell the Polymer Additives and Nitriles businesses to Jiangsu Sinorgchem Technology Co., Ltd., a subsidiary of Sinochem Group, a state-owned Chinese company with core businesses in the energy, agriculture, chemicals, real estate and financial service.

Upon completion of the dual transactions, DyStar LP will retain the specialties businesses, which adds three (3) new manufacturing sites to DyStar's US business platform.

"We are enthusiastic about the growth that the combination will foster. This high quality acquisition will significantly strengthen DyStar's position in the chemical industry and we are uniquely positioned to take advantage of the new revenue growth and synergy opportunities," said Ruan Weixiang, the Chairman of DyStar group. "We are confident that the business will be a good opportunity for DyStar to grow in future."

The acquisition adds a broad product portfolio that services many multi-national consumer goods brands to DyStar's global product line which services multi-national retail brands. On a combined basis, the company is expected to:
Expand the new business groups to DyStar's global business reach
Leverage DyStar's strong procurement platform to reduce costs
Synergize the technical know-how across all businesses
DyStar's employees will welcome Emerald's team of experts. Like DyStar;s employees, the employees and management teams of Emerald's business lines have a strong focus on innovation and quality. The DyStar team is looking forward to working with their new colleagues and combining their knowledge to bring the company to a new level of success.
Lazard served as the exclusive financial advisor, Allen & Overy served as the legal advisor to DyStar LP, and Weil Gotshal & Manges LLP served as the legal advisor to Emerald in connection with the acquisition by DyStar LP of these specialty chemical units from Emerald.
About DyStar
DyStar® Group is a solution provider, offering customers across the globe a complete range of colorants, auxiliaries and services. The DyStar Group has offices, competence centers, agencies and production plants in over 50 countries to ensure the availability of expertise in all important markets. With a heritage of more than a century of product development and innovation for the textile and leather industry, DyStar has developed into new markets and now in addition serves the paper, plastic and many other specialty chemical industries.
DyStar's service division assist Brands & Retailers and their Industry partners from their first inspiration throughout the entire supply chain to ensure that they meet stringent quality and ecological specifications, reduce costs and shorten lead times. The service division offers state of the art color communication through CSI, textile and ecology testing through Texanlab, ecology and environmental advice, supply chain auditing and consulting for RSL compliant sustainable processes through Sustainable Textile Solutions programs.
The DyStar econfidence® program provides assurance that provided products comply with legal, voluntary and brand & retailer RSL (Restricted Substance List) requirements. It is an assurance that our products are in compliance with chemical and environmental legislation in each market in which they are sold.
Visit www.DyStar.com for more information.
MEDIA CONTACT
Moon Tang
Global Corporate Communications
DID: +65 6671 2897
Email: tang.moon@dystar.com